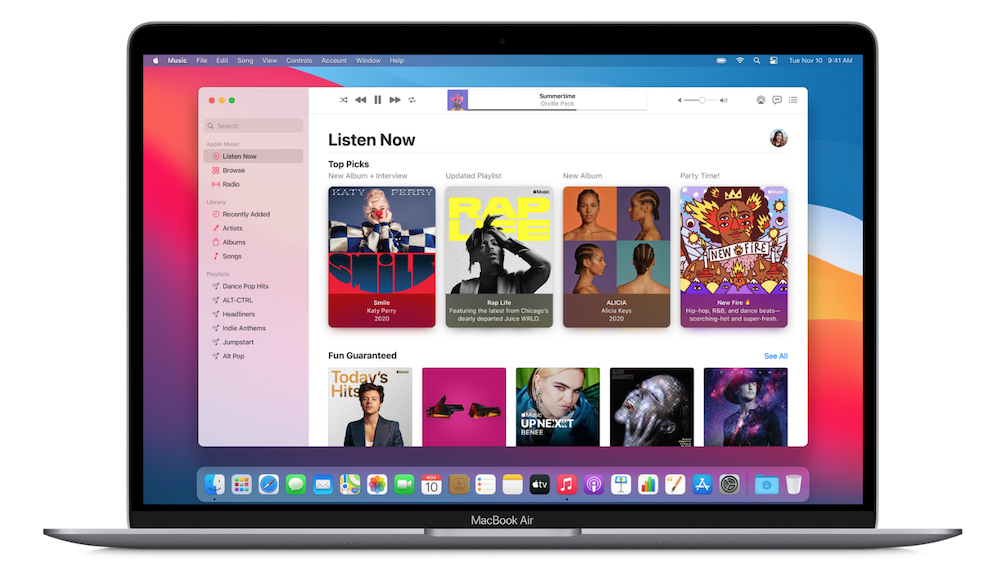 Detect duplicate numbers
There is special software that can help you find duplicate songs in iTunes and the Music app. But it is also possible with functions that are already standard in macOS. Below we explain how it works. If you have a newer version of macOS (from Catalina 10.15), you will use the Music app. With older macOS versions and on Windows, you use iTunes.
Search for duplicate music tracks
Find exactly identical numbers/li>
Duplicate songs in iTunes for Windows
Search for duplicate music tracks
Whether you're using the Music app or iTunes, the steps are the same in either case. You can search your music library for duplicate songs.
Open the Music app (or iTunes).
Click one of the items under Library, such as Albums or Songs.
Go to File > Library > Show Duplicate Items.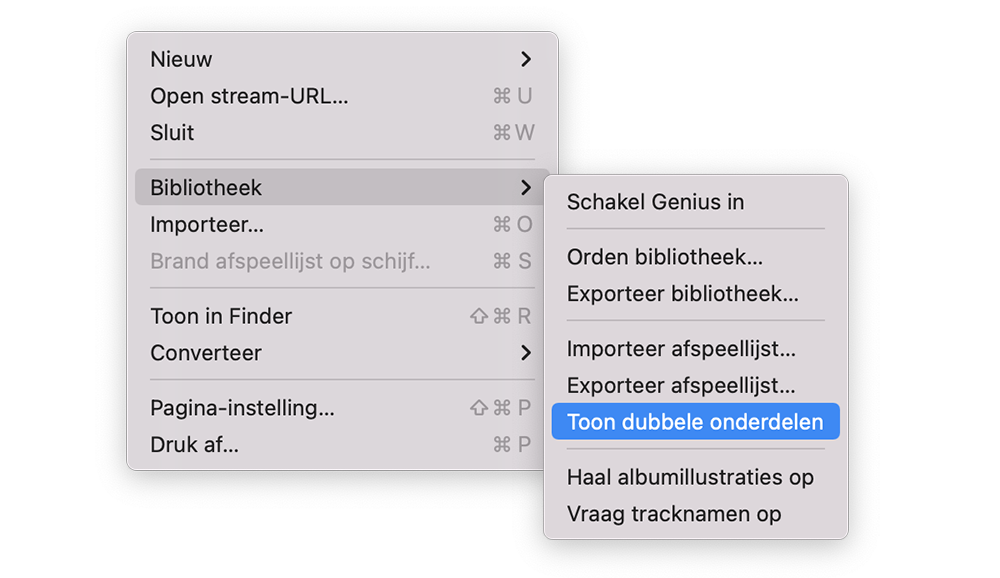 Now sort the numbers in different ways so you can see which ones are duplicates. Delete the songs you no longer want.
To make sure they are the same songs, pay attention to the length of the track and the name of the album. Do not select all numbers and then delete everything. It's better to do this piece by piece. Also note if the song you want to delete might be in a playlist and if you've given it a star rating. Also look at the bitrate (higher is better) and how often you have listened to the track in question. A track you listen to more often will be in a playlist more often.
The main problem with this method is that it can show numbers that are not actually duplicates. There may be two very different versions of the same track in your library. You are better off with exactly identical numbers.
Find exactly identical numbers
Sometimes two songs seem the same, but they are different. For example, it could be different performances of the same song, such as a live performance. If you want to make sure that you only erase exactly identical numbers, here's what you need to do.
Hold down the Options key and go to File > Library.
Now choose Show exactly duplicate parts.
Duplicate songs in iTunes for Windows
In the Windows version of iTunes, do the following:
For duplicate music tracks, choose File > Library > Show Duplicate Items.
You can find exactly duplicate music tracks by holding down the Shift key and then choosing: File > Library > Show exact duplicates.
More tips about the Music app can be found here:
Listening to music on the Apple Watch: this is how it works
This is how you can see all music tracks with a heart in Apple Music
Create Genius playlists in the Music app and iTunes on Mac