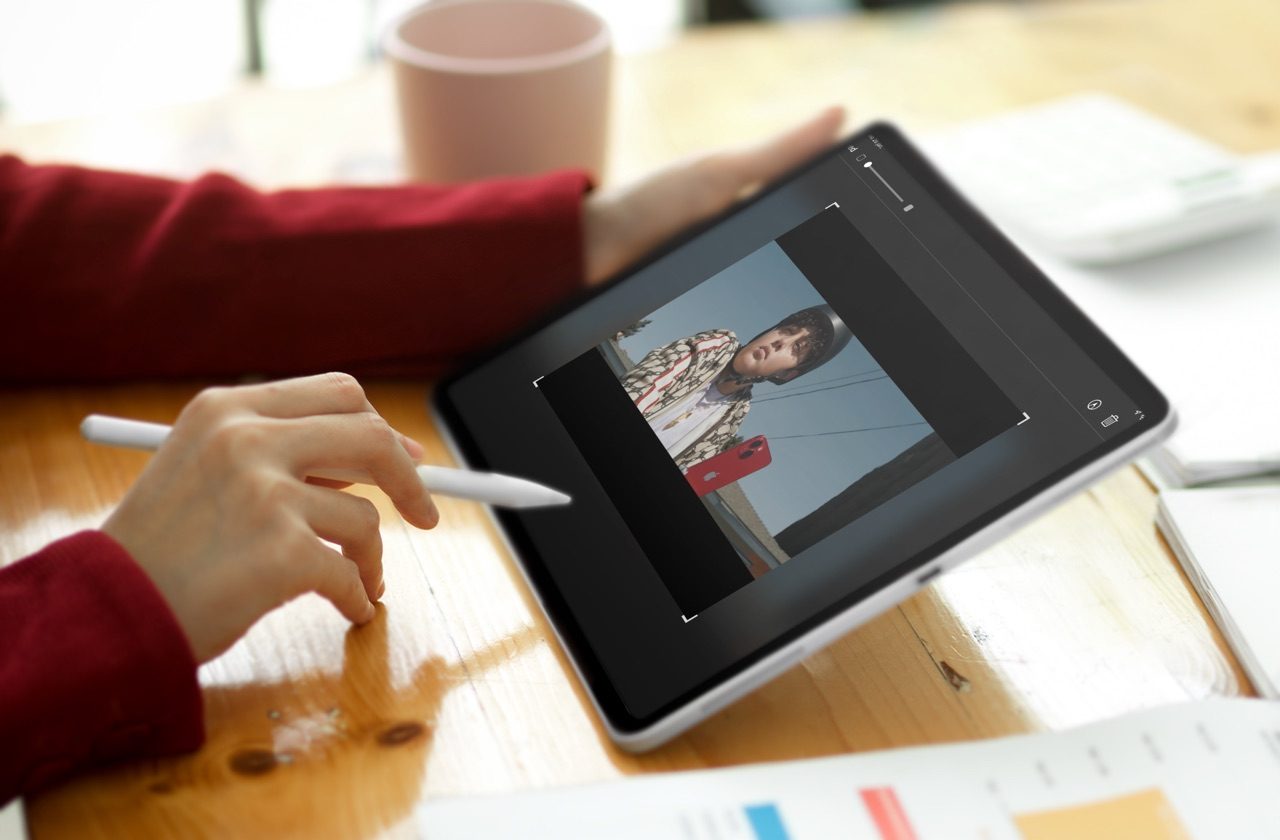 Taking a screenshot on iPad is a familiar action for many people. What is less known is that this can also be done without buttons. It can sometimes be tricky to accurately take a screenshot at the right time, but with the trick we share in this tip, it's not too bad. You can use your finger or an Apple Pencil.
Accurately taking screenshots on an iPad: you have to set this up
The advantage of taking accurate screenshots on the iPad is that you can, for example, choose exactly the right image from a video. Even if you are anxiously waiting for something to change on the screen, you can already be ready to capture it. If you have an Apple Pencil, you don't have to set anything. You can then go to the next cup. If you want to use this trick with your finger, follow these steps:
Open the Settings app on your iPad.
Make sure you're in the General tab and tap Gestures.
Turn on the Allow finger swipe from corner switch.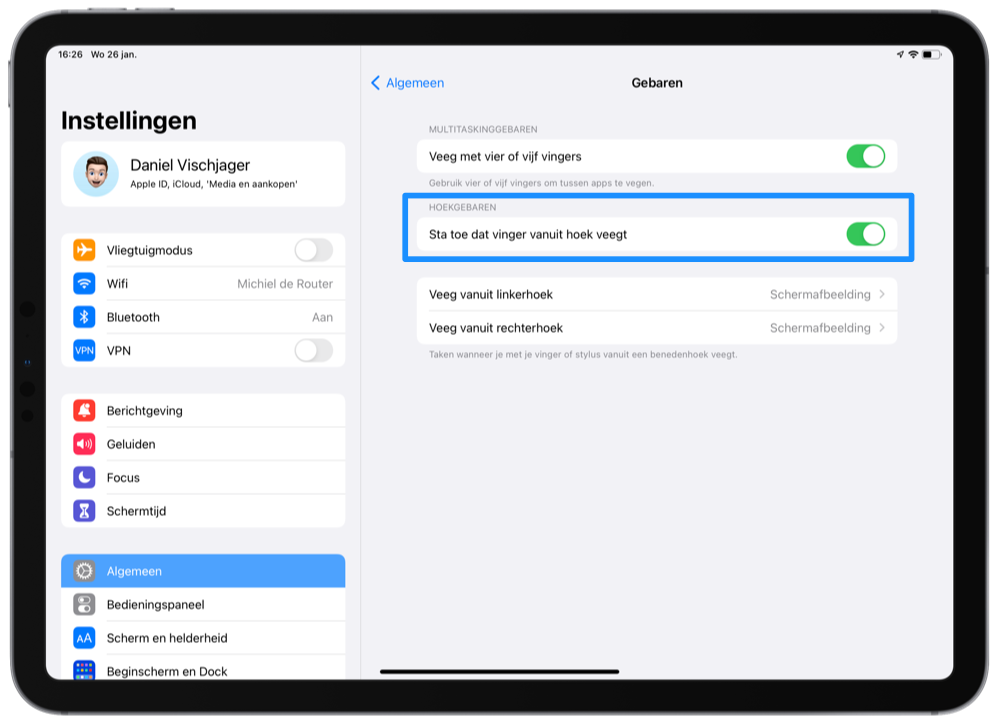 Now you don't have to adjust or change anything. By default, your iPad is set up so that you can use the bottom left corner of your iPad screen for a screenshot. You can (also) set this for the bottom right corner, but you don't have to.
This way, you can take precisely timed screenshots on the iPad
Once you have set everything up, you can get started with the trick. Basically it works like this: drag your finger from the bottom left corner of your iPad screen to the center of your screen. Release when you want to take the screenshot. Make sure you see the little corner symbols around the frame.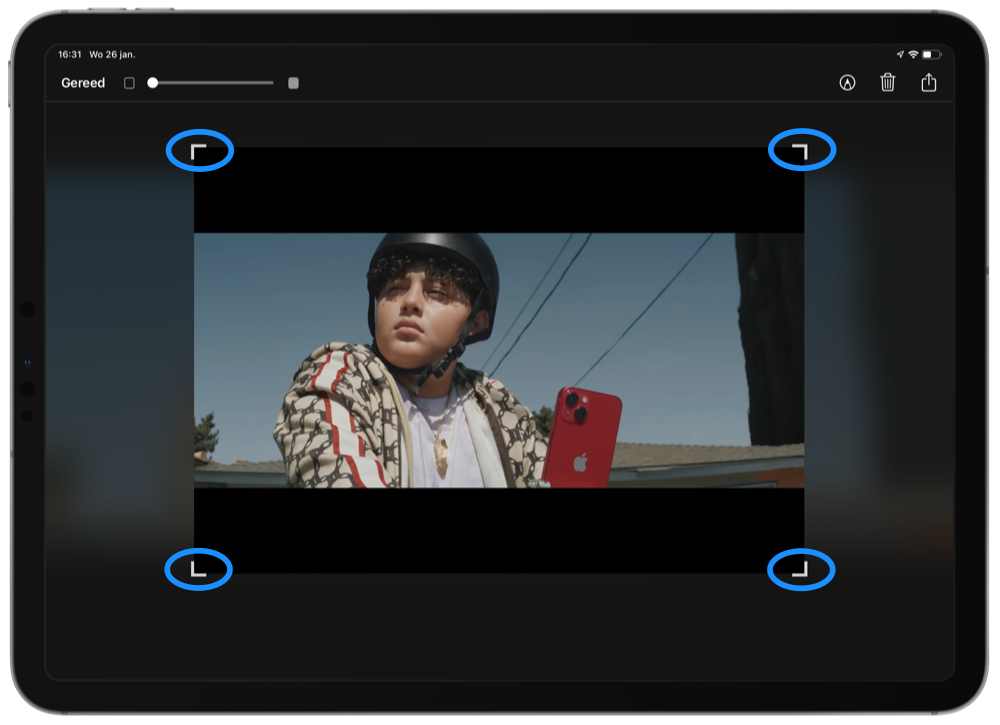 The advantage of this method is that you can continuously see what is happening on your iPad, even if you are watching a video, for example. Once you've taken a picture, you can edit and share it right away. You can read more about editing screenshots in our tip.
If you have a keyboard for your iPad, you can use the same keyboard shortcuts as on a Mac to take an accurate screenshot. Usage CMD + Shift + 3 for a screenshot of your entire screen. If you want to capture a part, use CMD + Shift + 4.